American Made E Series Grader
Roadrunner E series graders get the toughest jobs done with their exceptional build quality and impressive performance. Built for high-performance grading, this series offers both ease of use and cutting-edge technology. Whether you're a homeowner or professional, you'll find the grader attachments you're looking for when you work with us. Browse our site to learn more or contact our team directly.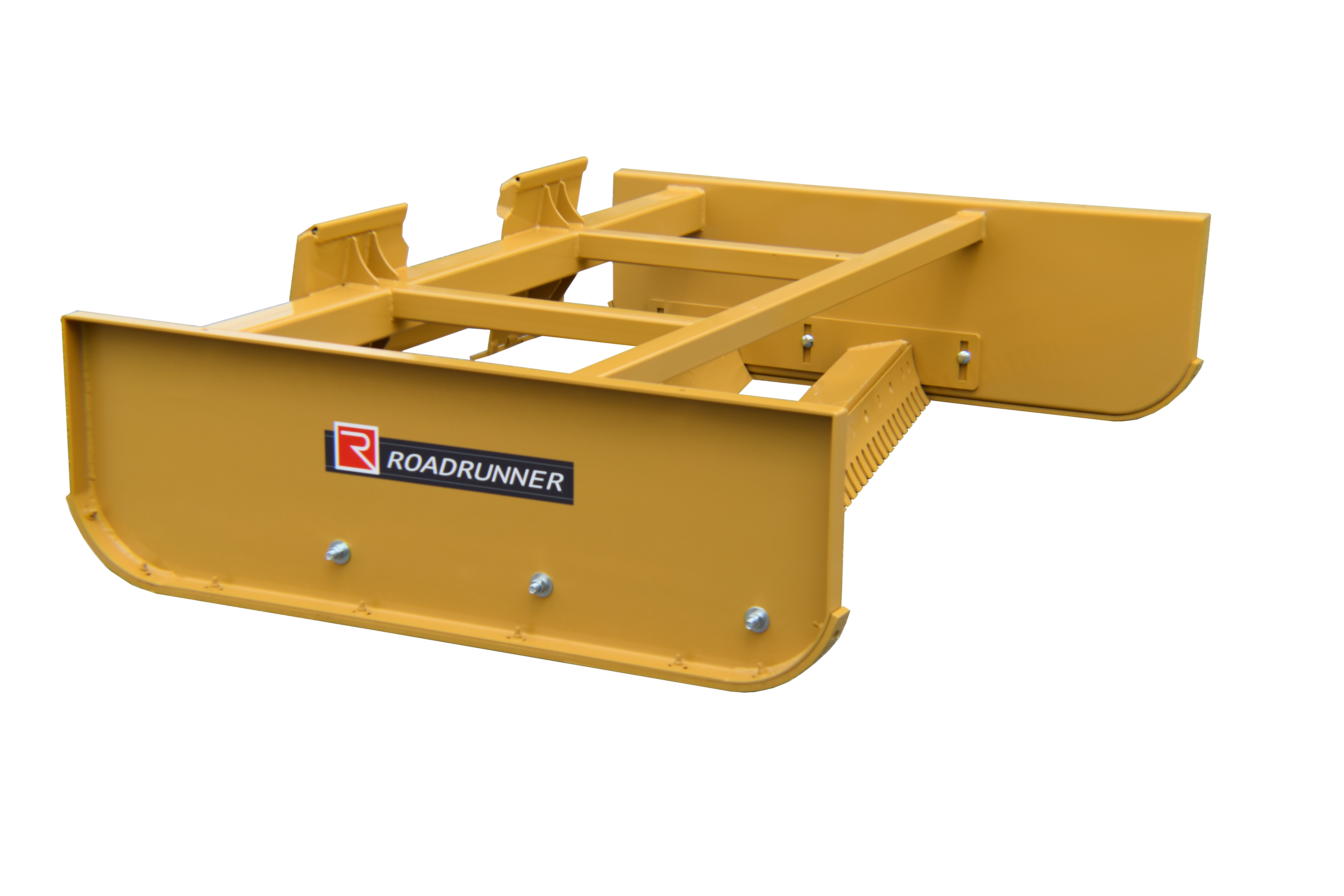 E Series Grader Features & Options
Based on Roadrunner's popular C series grader, the E series grader features a serrated front blade with an adjustable depth of cut. Three-point and skid-steer options are available.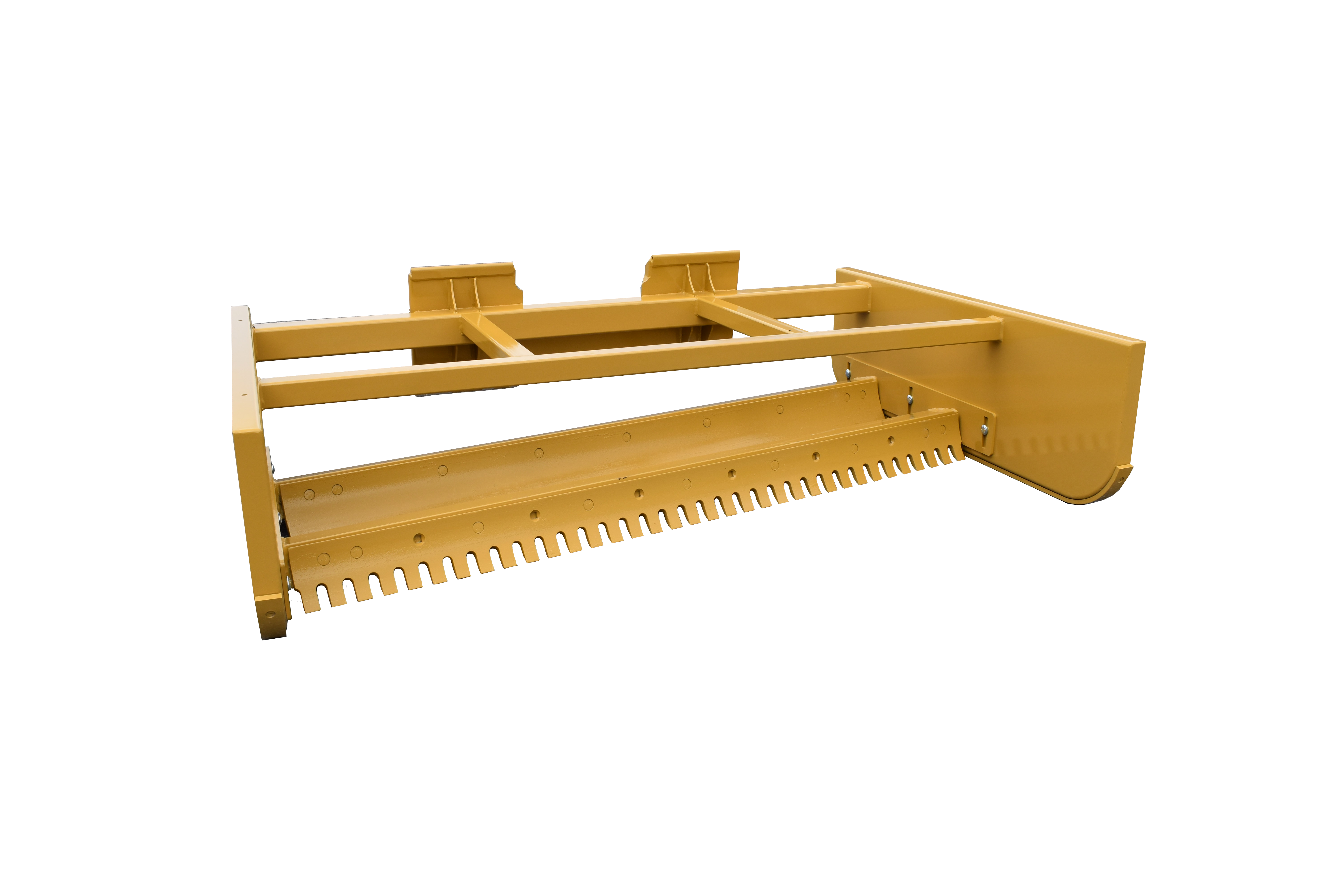 Quality That Lasts
You need a product that works well and stands the test of time. By choosing an E series grader from Roadrunner, you'll enjoy a product as durable as it is effective. Available in three blade widths — 6′, 7′, and 8′ — all of our E series graders are powder coated and have a heavy-duty square frame and replaceable AR400 wear shoes.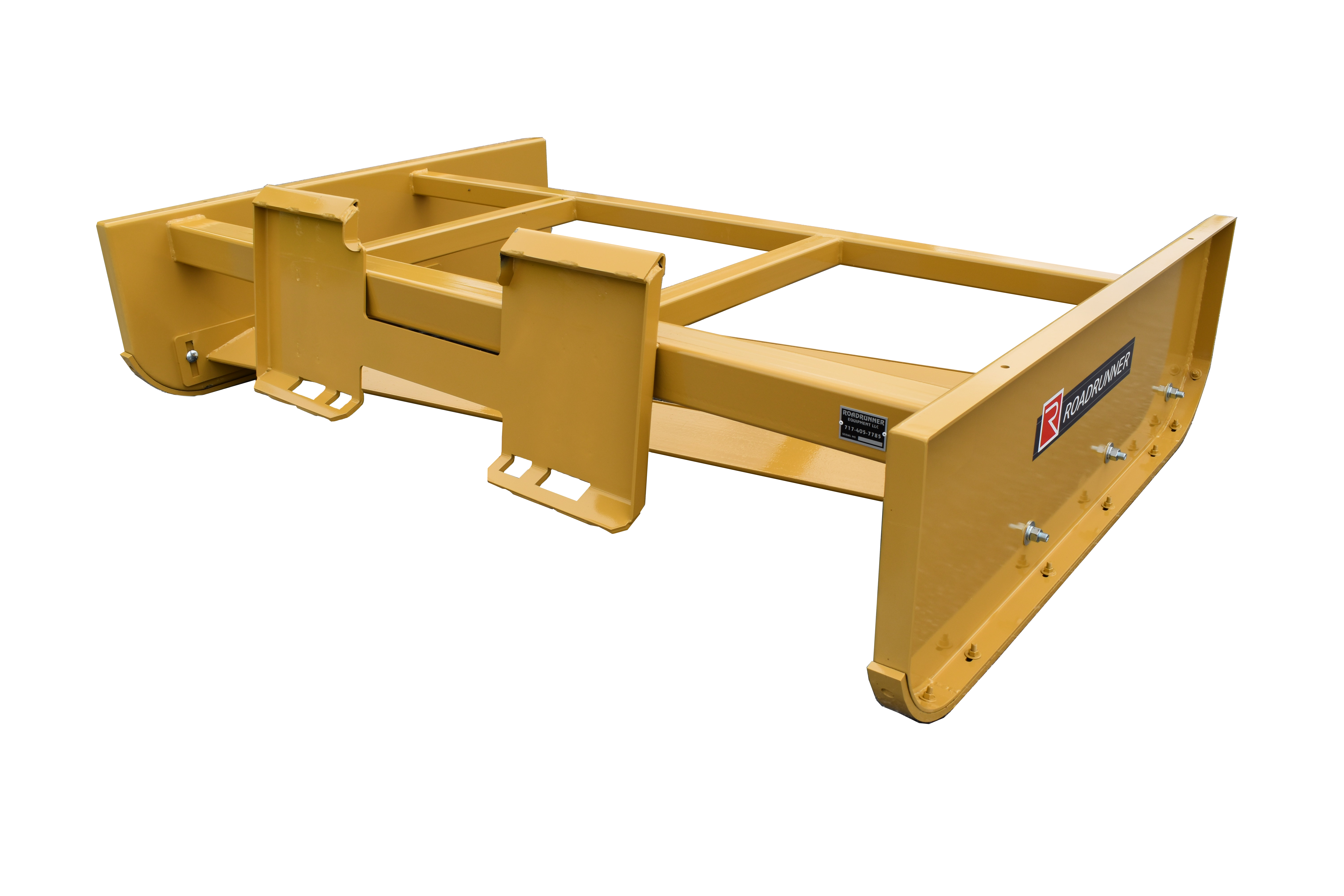 Quality E Series Graders for Sale — Call Now!
If you're in the market for a grader, contact the experienced team at Roadrunner. Our impressive inventory coupled with personalized service makes us the ideal choice for anyone looking for their next grader. We take the utmost pride in what we do and stand behind every product we sell. Our team understands your unique needs, and we are always ready to answer any product question. Work with us today to get the grader you need to handle all your toughest jobs. Contact us to learn more.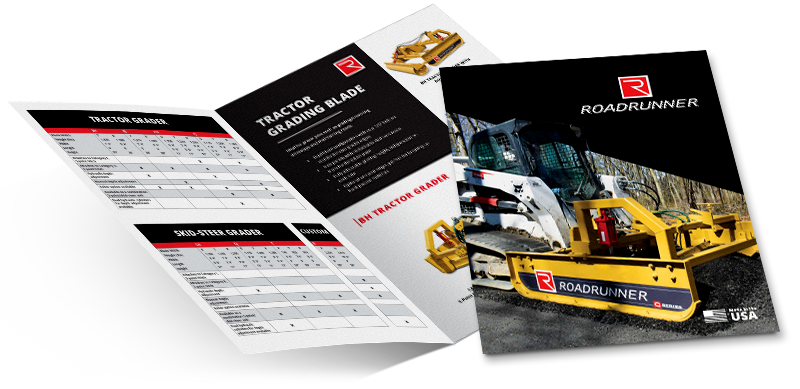 E SERIES WEIGHT AND DIMENSIONS
6′ width – 740 lbs, 6′ 4″ W x 5′ L x 20″ H 7′ width – 825 lbs, 7′ 4″ W x 5′ L x 20″ H 8′ width – 910 lbs, 8′ 4″ W x 5′ L x 20″ H
"The grader is working very well for our family. We have a very long gravel driveway. I am 42 years old. Throughout my youth, I spent many days filling potholes and dressing/maintaining the same piece of road. The Roadrunner saves a lot of time and effort. It does a fantastic job. I frequently express, to my parents, how welcome the implement would've been had it been available when I was very young. I work for a fire department here in central Virginia. A lot of my fellow employees have a business on the side, usually involving landscaping or property improvements. I recommend your product with the highest praise and support. Thank you for your service and product. Please express our gratitude to your family and your employees for the workmanship and quality of a fine piece of equipment."
- Doug Renn, Prince George, Virginia
"I REALLY like the grader. I have only done about 3 miles of road with it so far, and it performed totally as you said it would — the scarifying/serrated blade really worked great on the roads with grass growing up in it. After going over them once or twice, the grass totally disappeared. With the hydraulic cylinder on the one side, it was easy to put a crown on the roads, and for cutting in a daylight ditch on the side of the road. I have not had a chance to use the 3-point yet. I have only used it on the Cat skid-steer, which it worked great with. I cannot say enough good about it and after doing research for quite a bit with your competitors, I am VERY happy I chose your product. I will be working with it this coming year, and if I run into anything I feel could be changed, I will let you know. THANK YOU once again for your GREAT service and help in this purchase."
- Jack C. Carder
"With the frozen ground, I have really had only one weekend that I had a chance to use it, and the ground was more wet than would be ideal, as it didn't want to waterfall over the blades but instead stick. With that being said, using it in less than optimal conditions, it is absolutely better than I had ever dreamt it to work. My potholes are gone, and there were a lot of huge ones on my 3/4-mile driveway. Everyone that comes over can't believe how nice the driveway is. I can't wait to use it in optimal conditions. Thanks for making a true quality American-made piece of equipment."
- Jon
"We love it. Can't beat it for the money. Thanks!"
- John Canto
"I am so glad we purchased the trench paver; it worked out better than I had expected. As with everything, you have some fine-tuning, but the results are excellent. I highly recommend this to anyone that wants to do small patching. We set it up around 4-feet wide and build up the edge of the road and smooth out the wheel ruts. It works excellent!"
-Tom Shafer, Greenfield Twp Road Supervisor
"I am thrilled with the Roadrunner. I maintain roughly a mile of dirt and gravel paths. I found I can achieve better results in about 1/3 the time it took with my box blade. It is a great and rugged product."
- Jeff Hines